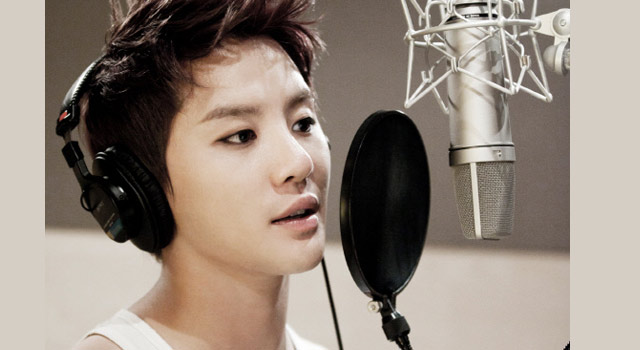 The full music video for the title track of Junsu's (XIA) 2nd solo project has been released.
The song, "Incredible", gets a little assist from Puff Daddy's son Quincy Brown. 
Incredible is an upbeat, fun track that makes you wanna dance.
Watch the MV now:
A CJeS rep is quoted as saying, "Since Junsu received a lot of love domestically and internationally, we wanted an event that could reach our worldwide fans."
Junsu and Quincy met each other in L.A. and talked about music, according to earlier reports.
"These two energetic artists met each other and created this mature track. The two also met at the filming of the music video in Los Angeles and had a good time talking about music," CJeS stated.
Meanwhile, Junsu's live showcase will be shown through LOENENT's youtube channel, UStream and Melon starting July 15 7:00PM GMT +9 / July 15 5:00AM CT /  July 15 6:00AM ET / July 15 3:00AM PT
Watch the showcase live here:
https://www.youtube.com/watch?v=-sa351v9k4g
http://www.ustream.tv/channel/loenmusic
Related:
http://www.soompi.com/2013/07/12/jyj-junsus-incredible-to-feature-puff-daddys-son-quincy-brown/
http://www.soompi.com/2013/07/14/live-jyj-junsu-xia-incredible-solo-showcase-via-ustream/