Jaejoong has performed the last shows before his mandatory enlistment in the South Korean military.  It was an electric and emotional time.
According to early fan reports, Jaejoong told the fans not to be sad and to be joyful instead.  He also gave them something to drool over with a snakeskin print shirt and tight black pants.
The singer/songwriter/actor/art director also revealed he had a dream that he kept re-entering the military even though he was finished with his enlistment. (haha! Let's hope that's not a prophetic dream!)
He also said he gained 4kg (about 8 pounds) and joked about it being from drinking everyday.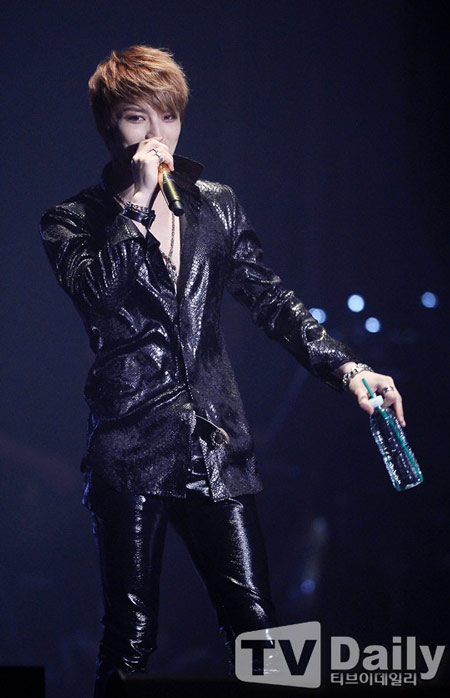 Fans report hearing people crying, especially during a performance of a stripped down version of the song 'All Alone' he performed accompanied by a cellist.
His band member Junsu was also in attendance of his hyung's concert.   All three members, Junsu, Jaejoong and Yoochun, have an incredibly strong bond especially since they decided to fight for their freedom in 2009 from their old management agency.
Reportedly, there will be at least 2 new songs– 'Breathing'  and 'Good Morning Night' — which will be released as part of an album during his enlistment period as well.
In South Korea, every male must enlist in the military before the age of 30 and serve roughly 2 years (give or take a few months).  Jaejoong's enlistment period begins on March 31 2015.  Let's wish him well as he begins this chapter of his life.
@dongbanger
Sources
https://jyjcaffeine.blogspot.com/2015/03/kim-jaejoong-beginning-of-end-concert.html?m=1