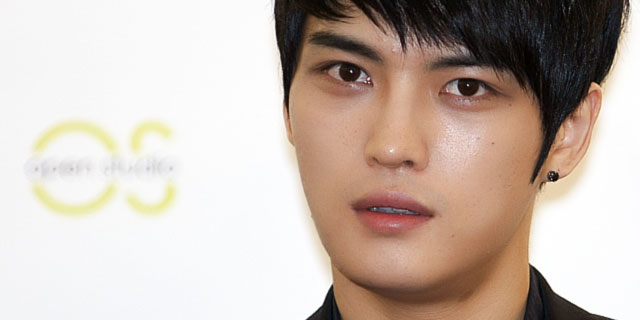 Jaejoong got a special shout out from the Korean Minister of Foreign Affairs and Trade for his recent visit to the country of Turkey.
In Turkey, Jaejoong represented JYJ at a fan meet and represented Korea at a state dinner in the Presidential Palace which was designed to promote Korean culture in other countries.
The fan meeting was a special invitation to JYJ. Since Jaejoong was the only member not tied to preexisting commitments on those days, he went to rep. JYJ.
The Korean Cultural Center in Turkey said they invited Jaejoong so they could spread the Hallyu wave. From a translated report:
"We invited JYJ's Kim Jae Joong, who has a large fan base in Turkey as a Korean singer, to hold his fan meeting so that we can promote cultural exchange between Korea and Turkey and spread Hallyu."
Jaejoong thanked everybody for welcoming him and promised to "do my best to promote Korean cultures as a cultural liaison". He also said he wanted to perform in Turkey with his group members Yoochun and Junsu.
Kim Sung Hwan (lastname, firstname), the Minister of Foreign Affairs and Trade, gave a shout out to Jaejoong via his Twitter account saying:
"We had an opportunity for the Ankara University students to speak with Korean president Lee Myung Bak who is visiting Turkey, and JYJ's Jaejoong who is currently serving as an honorary ambassador for Korea's Nuclear Security Summit was with us for a brief while. Thank you so much."
Looks like Jaejoong represented well for his country and his members. 🙂
@dongbanger
Source mat.:
http://www.dbsknights.net/2012/02/news-120208-jyjs-jaejoong-receives.html?utm_source=twitterfeed&;utm_medium=twitter
http://en.korea.com/?p=319821