Update: Allkpop has posted a follow up article about an alleged interview done by three members of TVXQ, and are throwing it in the light of 'who to believe' and 'who not to believe'.   Read the original information here.
The problem with this analysis is that the three members haven't had much to say directly about this situation unless it came directly from their attorney.
It didn't make any sense to some suspicious fans why they would speak in the manner they did for the alleged "interview" posted at allkpop at this crucial moment in time.
Given the history of the way the three members have conducted themselves with relation to the media about this controversial subject, shouldn't the alleged interview have been looked at with a highly skeptical eye? Maybe. Maybe not. There are stories all over the place.  But certainly we shall see where this goes.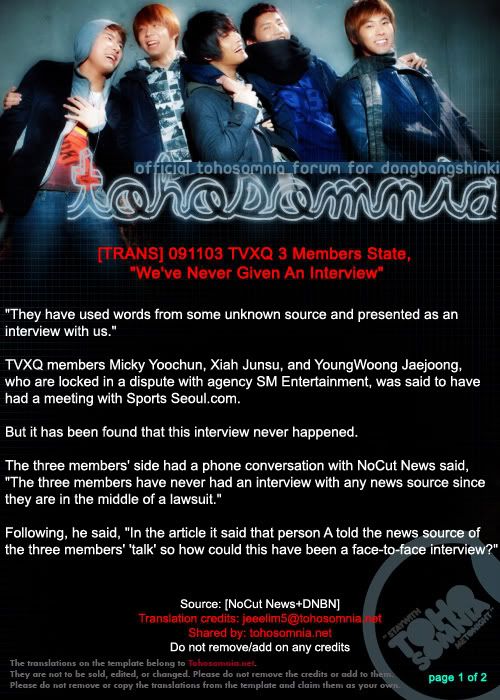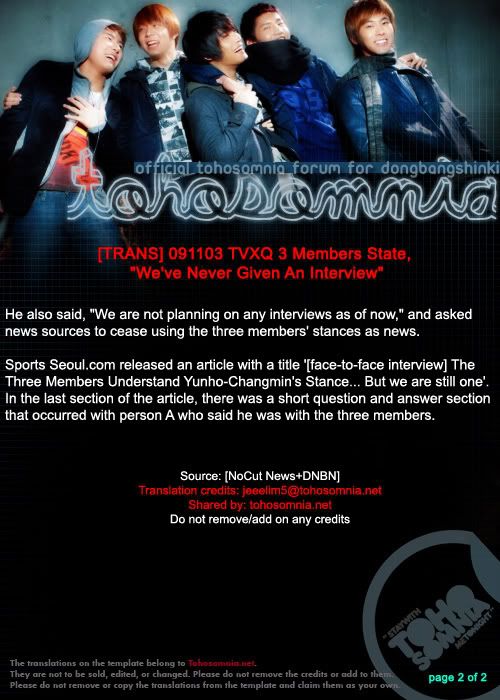 Stay tuned.
| dongbanger.com |