13th March 2009 \ FM Osaka
All five members appeared together making DJ Minato troubled!
We have been receiving emails from fans even from outside of the Kansai region.
I'm not joking. Nearly half the emails we received today are for this five people.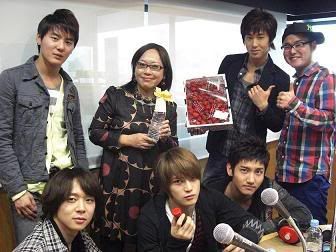 They're expected to bring a huge increase to ratings to Japan in the past few years.
They're really Japan's top artists.
I'm really honored.
Their growth in music would be seen in their 4th Album [The Secret Code] which would release on March 25.
Wakamiya voice analysis of this 5 people:
● Yunho-san → Nice & Cool Voice
● Yoochun-san → Sweet & Bitter Voice
● Changmin-san → High Tone Mircle Voice
● Jaejoong-san → Beauty & Angel Voice
● Junsu-san → Dolphin Voice
In short, they're all opinions from Wakamiya.
The secret code is is a total new clash of their voice.
Starting from May 4,5 they'll be at kbobe performing their "The Secret Code" 4th Live Tour 2009.
You'll be able to see great dancing and them singing live!
this tour is worth to go for it.
if you're going, please enjoy it and tell me in the program.
More information about TVXQ ☆ ↓
[TVXQ Offical Web Site]
extra:
this was made by Yoochun in the program.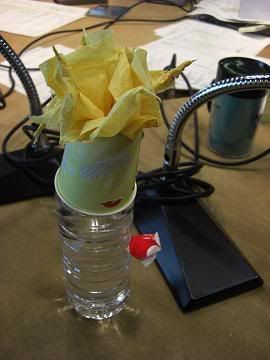 Source: http://fmosaka.net/ncf_pikakin.html
Translation: mel@onetvxq
Again, if there's mistake, please inform me…^^